Physiotherapy 
A Hands-on Approach To Help Achieve Your Goals
Physiotherapy is a rehabilitative treatment used to challenge muscles, tendons, ligaments, joints, and bones following an injury or after surgery. It helps the body to heal faster and also improves patient flexibility and range of motion. Sessions include custom exercises that increase in difficulty as the patient makes progress. Some patients opt to continue physiotherapy long after the recovery period in an attempt to prevent additional injuries in the future.

At Healing Touch Chiropractic & Wellness Clinic, our physiotherapists take a unique approach to treatment. While many other clinics employ passive modalities, we make active and cutting-edge techniques a priority, focusing on "why" you are in pain in addition to "what" hurts you.

At Healing Touch Chiropractic & Wellness Clinic our aim is to provide comprehensive care to our patients to relieve their pain and help them enjoy a healthy lifestyle with better quality care. We help you to get back to pain free function with the dedicated attention of our physiotherapists.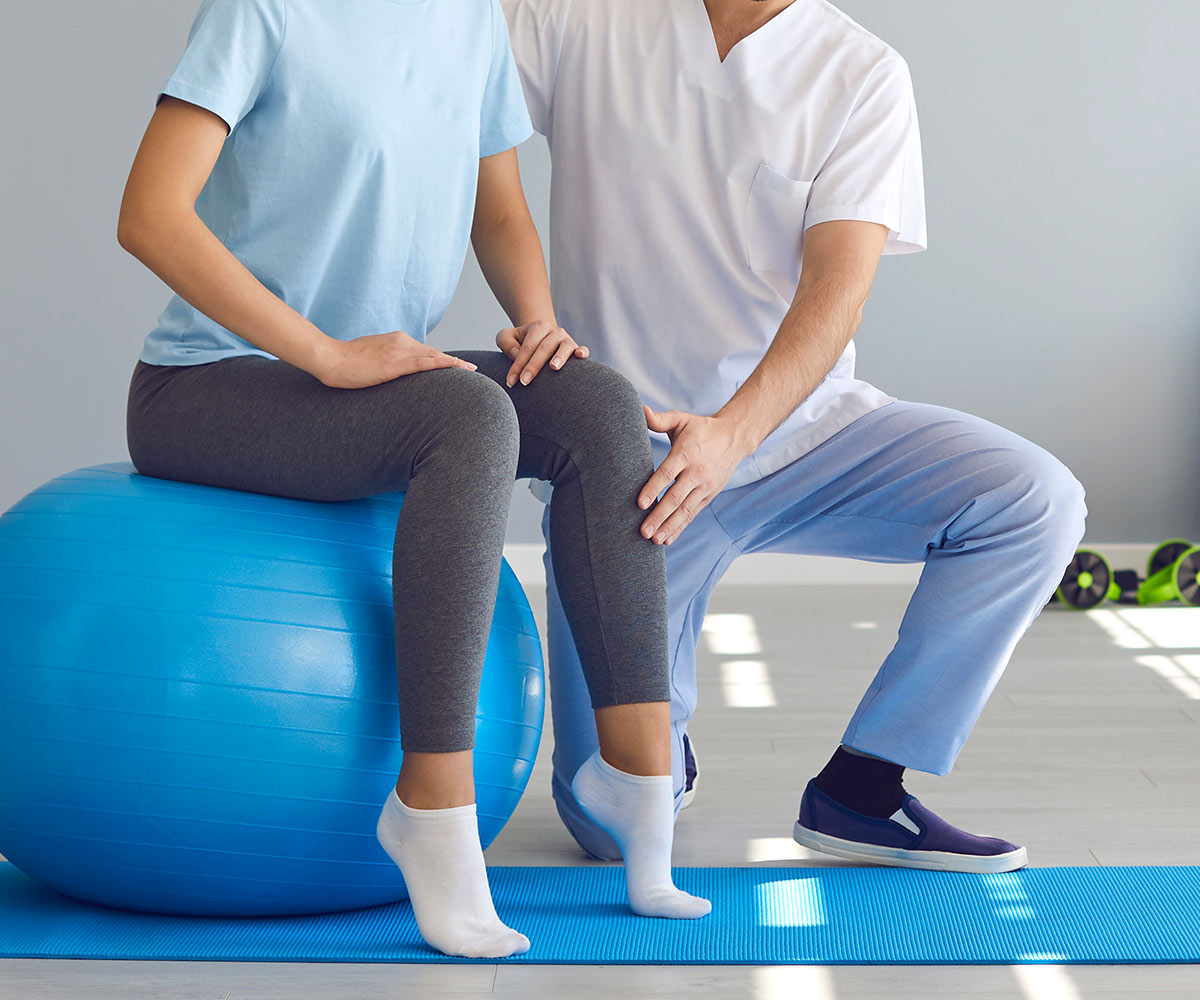 Best Physiotherapy Clinic in Vaughan
Healing Touch Chiropractic & Wellness Clinic provides effective physiotherapy treatment that relieves pain and improves your bodily movement. We aim to find out the root cause of your problem to help you get a pain-free life. We have in-depth knowledge of nerves, muscles, tendons, and ligaments that help us find the best treatment plan for our patients. We combine our knowledge with hands-on clinical skills to help you deal with injuries and pain. Our experts understand that every patient is unique and needs an individualized treatment plan. Our personalized therapeutic exercises help in relieving pain and restoring your mobility.
We can help you lead a more active, independent life. Whether you need relief from sports or work injury or simply want to improve your flexibility, we can help you achieve your goal. Our physiotherapy services are effective in relieving injury pain, improving joints mobility, increasing strength, healing sprains and tissue damage, and more.
Getting Started with Physiotherapy
Your first visit will be our chance to sit down with each other and discuss your specific goals. Once we understand how we can help you, we then proceed to perform a comprehensive assessment. We investigate what imbalances your body presents with and which compensations in your movement pattern could be causing you pain. We then perform range of motion and muscle strength testing to further delve into your specific imbalances and areas of weakness. You will be given therapeutic exercises for your specific problem with printouts to perform at home as we start our journey together.
Why Physiotherapy?
Physiotherapy is one of the most effective treatments for patients who suffer from physical pain and mobility issues. Healing Touch Chiropractic & Wellness Clinic offers a variety of physiotherapy treatments for different conditions to partially or fully restore the mobility of your body. Our physiotherapy services can improve your quality of life by promoting your body's physical performance. Whether you're dealing with injury or sciatica, we can relieve and manage your physical pain. Our physiotherapists can identify the primary cause of pain and aid your body's rehabilitation process. Back pain, sprain, knee injury, or frozen shoulder can make performing everyday tasks painful or impossible. But our physiotherapy services are proven effective in helping patients regain their mobility and get rid of muscle and joint pain. Physiotherapy is safe and effective for people of all ages. It helps you live a healthy and active lifestyle.

We offer one-on-one, individualized physiotherapy sessions to improve your body movement and relieve pain. Our holistic approach helps you recover faster and move freely. We use different physiotherapy methods to treat conditions like sports injuries, orthopedic, acute and chronic low back pain, neck pain, shoulder pain, sciatica, disc injury, vestibular physiotherapy, pediatric physiotherapy, and much more. With the help of manual therapy, resistance bands, handheld weights, exercise balls, and other techniques, we help you recover and feel better. We aim to help you regain your physical abilities so that you can perform your daily activities like before. Whether you got injured at the workplace or sustained a sports injury, our physiotherapist can relieve your pain regardless of the cause of injury.
Call or Email to make an appointment.
We want getting the help you need to be easy and convenient, that's why the consultation is always FREE. So, no more excuses! Meet with one of our physiotherapists by calling us at
905-417-2888 today to schedule your free consultation!