Acupuncture
Where Ancient Knowledge Meets Modern Healing
Acupuncture is a holistic approach for the relief of discomfort and pain associated with physical illnesses and other related conditions. Acupuncture treatments can assist in treatment of mental, physical and emotional conditions because of its ability to prompt natural healing. The aim of acupuncture treatment is to treat the cause of a disease, and not merely its symptoms, by re-establishing balance and harmony in the body.

At Healing Touch Clinic, an acupuncture care involves our licensed acupuncturist painlessly and strategically inserting a number of extremely fine and sterilized needles in certain points on the body, the hands, the feet, the face, and the head to correct energy imbalances, commonly resulting in decreased pain. The points are selected according to a combination of complex Chinese medical theory and the experimental data gathered over 2000 years. Traditional Chinese medicine describes acupuncture as a technique for balancing the flow of energy or life force believed to flow through pathways, meridians, in the body. During treatment, the patient may lie comfortably on the treatment table, or sit quietly in a chair for twenty to thirty minutes. Acupuncture increases energy and vitality, strengthens the immune system, supports skin rejuvenation, regulates blood pressure, helps with weight control, helps to eliminate addictions. Our licensed acupuncturist has a proven track record in successfully treating a vast array of pain conditions and injuries.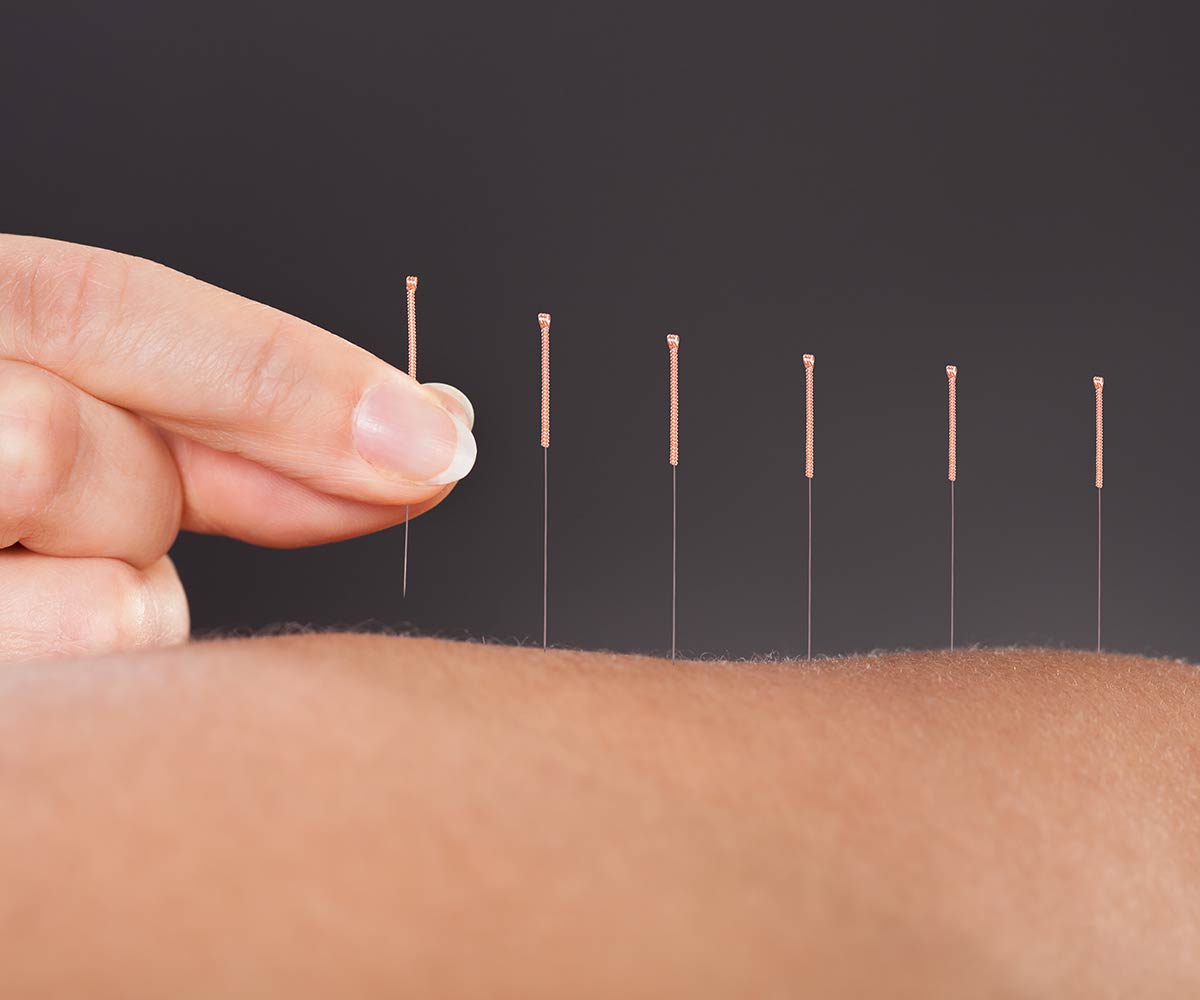 Best Acupuncture Clinic in Vaughan
We offer acupuncture therapy to treat long and short-term pains. Our services can also help you with anxiety and insomnia. Acupuncture involves using thin, sterile needles to promote the balance and flow of energy through the body. Our acupuncture specialists know the right points (known as acupoints) to insert needles for treating neck, back, or joints pain. It is an effective treatment method to relieve pain and protect you from various symptoms. At Healing Touch Chiropractic & Wellness Clinic, our acupuncture treatment can help you deal with injuries and issues such as sciatica, sprains, headaches, slip and fall injuries, neck or shoulder pain, back injuries, and more.
Our acupuncture services not only help in relieving pain but also improve your overall energy levels. We know how to correctly insert needles into your body without causing any damage to tissues. Our drug-free acupuncture therapy is tailored to address the underlying issues of each patient.
Getting Started with Acupuncture
On your first visit, our registered acupuncturist will complete a comprehensive assessment and provide you with a treatment plan to help achieve your health goals. Contact us today at
905-417-2888 to schedule your first acupuncture therapy appointment.