Massage

Therapy
Hands-on Manipulation Of Muscles
Massage therapy offers a natural conservative treatment approach that relieves musculoskeletal pain for many patients. Our office provides specific massage and muscular therapy that is tailored to meet the patient's condition and injury. The benefits of massage therapy may include increasing blood circulation, reducing swelling, relaxing muscles, relieving muscle pain and spasms, and aid in recovery and range of motion.

Massage Therapy at Healing Touch Chiropractic & Wellness Clinic is not only a relaxing way to pamper yourself, but it can also help to heal the body and promote an overall sense of well-being. Our team of licensed Massage Therapists can offer you therapeutic massage therapy and back-pain treatment that will provide you with back-pain relief, or relief for any kind of back problems from muscle tightness to soreness. Our approach is more clinical and holistic, rather than spa-based, to get you the most rapid and long-lasting results.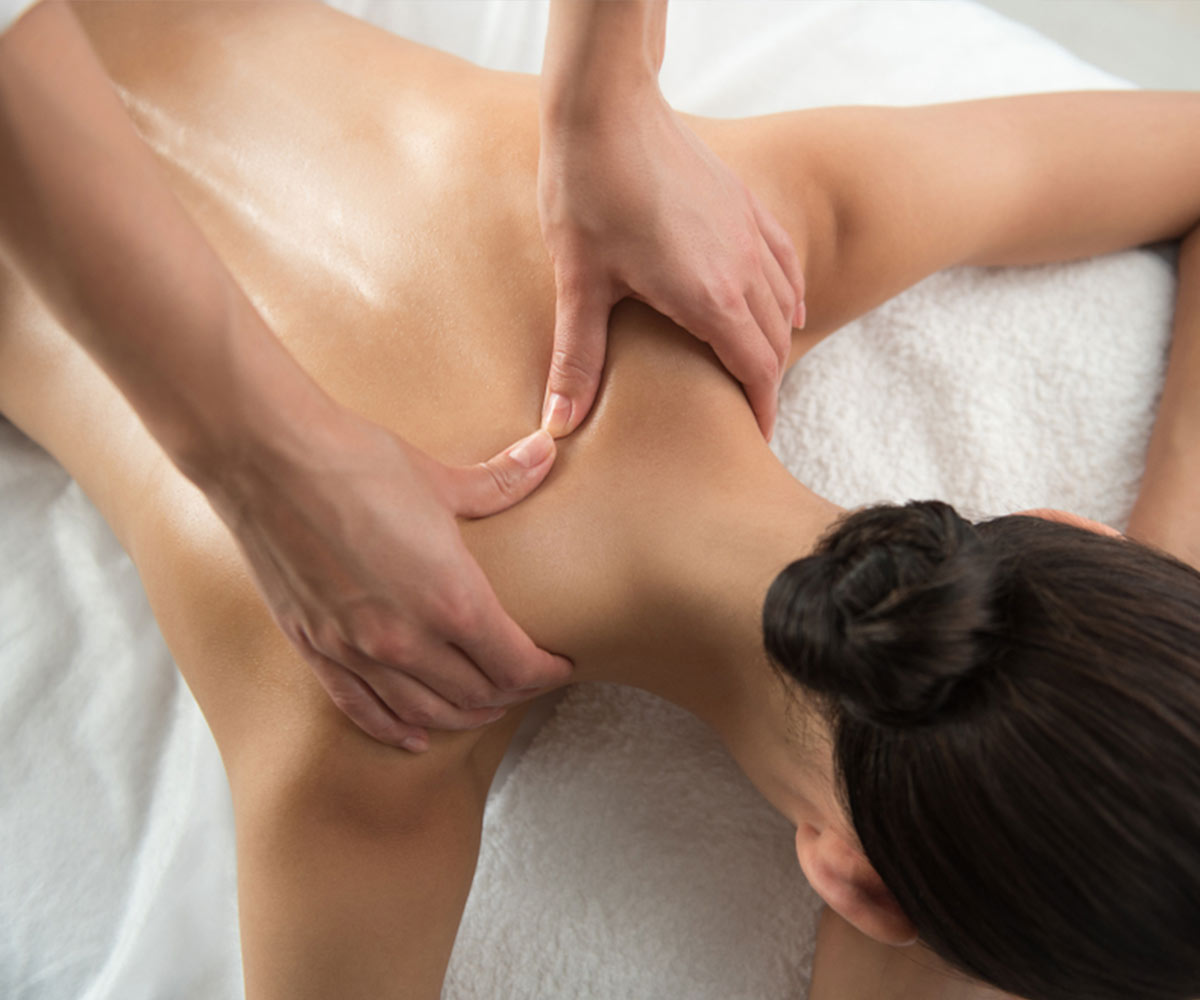 Best Massage Therapy Clinic in Vaughan
We provide therapeutic massage for muscle tightness, overuse or stiff joints, injured tissues, and other muscle problems. Our massage can benefit athletes before and after their training process. At Healing Touch Chiropractic & Wellness Clinic, we know the best massage therapy techniques to treat muscle strains, improve circulation, relieve muscle tension, and provide relaxation. We also provide a full-body massage that takes away all the stress and helps you get into a relaxed state of mind. Our skilled massage therapists know the most effective techniques to release muscle tension and reduce joint pain.

We provide a variety of massage therapies for different issues such as trigger point therapy, deep tissue massage, relaxation massage, and more. Whether you are struggling with pain or need anxiety relief, we have a perfect solution for all your pain and stress-related issues. Our experienced physiotherapists and chiropractor can speed up your recovery process so that you get back on track as soon as possible.
Getting started with Massage
At Healing Touch Chiropractic & Wellness Clinic, we view massage as a necessity, not a luxury. That approach allows our massage therapists to develop a close clinical relationship with clients. We want to identify clear expectations you have from your massage session with us and what your past experiences with massage has been. We want to know how our massage therapy can help move you towards your overall health goals.
Why Massage Therapy
Healing Touch Chiropractic & Wellness Clinic offers tailored massage therapy to help you get rid of your pain, as well as ease your mind. Our registered massage therapists use the most cutting-edge techniques to provide you with an ultimate experience. Our experts have in-depth knowledge of the body's muscular system and are skilled in pressure techniques. A full body massage not only relaxes your body and mind but also relieves muscle tension, treats muscle strains, and increases circulation. Massage therapy is not just a way to relax. It can be used for preventative or restorative purposes also. We offer a range of massage therapy options to speed up your recovery post sports injury or any other accident. This traditional and completely natural treatment is highly effective in treating common body aches, and muscle tension, and for healing certain injuries.
Massage therapy is popularly used to release stress. Therapeutic massage, indeed, provides pleasure and relieves anxiety. It can also improve your sleep and help you feel more refreshed for the next day. However, besides reducing stress, massages can be used for healing poor circulation, chronic or acute pain, body swelling, post-surgical rehabilitation, and other issues. At Healing Touch Chiropractic & Wellness Clinic, we pay attention to your specific concerns and deliver personalized massage solutions. Whether you're looking to relax or want to get rid of pain, we are here to speed up your healing. We put pressure on the nerves and muscles to relieve pain and improve the flow of blood to your muscles. Our massage therapy is effective in aiding your recovery, as well as easing back, leg, and neck pain.
Call or Email to make an appointment.
We want you to try our clinical therapeutic massage at Healing Touch Chiropractic & Wellness Clinic, so call us at 905-417-2888 today to book your first appointment!