Chiropody
Put Your Best Foot Forward
A chiropodist, also known as a foot specialist, is a primary health care provider that treats a variety of foot and ankle conditions. Chiropodists are essential members of the health care team representing the largest number of foot specialists in Ontario. They play a key role in providing a comprehensive treatment plan that focuses on managing, preventing and alleviating foot pain. Depending on the condition, treatment can involve routine nail and skin care, gait and biomechanical analysis, prescription of custom orthotics, diabetic foot screening, prescription of medications or nail and skin surgery. Their wide scope of practice allows Chiropodists to provide a personalized treatment plan that addresses the patient's foot concerns.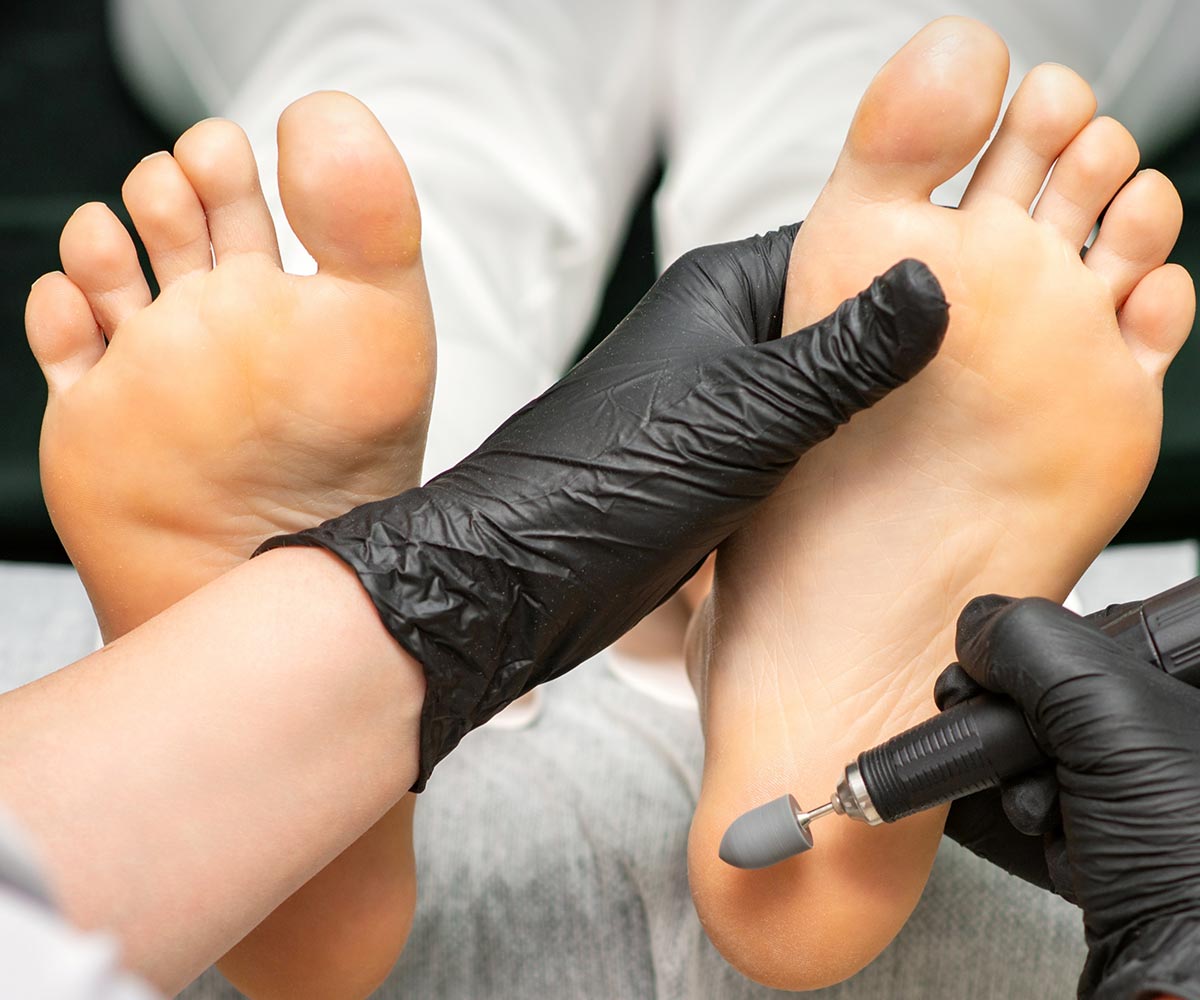 Chiropody Clinic Vaughan
Your feet endure a lot and need as much attention as any other part of the body. Foot and ankle support your body weight and help you move around. Our feet certainly do a lot of work and when something goes wrong with them, you need to consult a specialist. At Healing Touch Chiropractic & Wellness Clinic, we aim to resolve all your foot problems by offering excellent chiropody services. Our qualified chiropodists can tailor treatment plans to help you get rid of pain and feel relaxed. We aim to improve your mobility and overall quality of life by alleviating foot pain and other issues. We carefully assess your foot and ankle to determine the right technique for improving your condition. You could experience foot or ankle pain due to a multitude of factors, such as arthritis, overstress, genetics, age, infection, injury, or footwear. We pay attention to finding out the root cause of the problem that is responsible for causing great pain in your daily life.

Avoiding feet issue only makes it worse. If the pain persists, ignoring it can worsen it. As experienced chiropodists, we know the best techniques to help your feet recover. Our services are proven effective in healing ankle pain, sore foot, pain in the arch, and other issues. We find out what is causing the pain and determine solutions to improve your mobility. Our chiropodists are experts in treating a wide range of conditions such as heel pain, foot fungus, corns, damaged toenails, in-grown toenails, soft tissue injuries, and much more.
Call or Email to make an appointment.
We want getting the help you need to be easy and convenient, that's why the consultation is always free. So, no more excuses! Call us at 905-417-2888 today to schedule your free consultation.